The office will be closed May 29 and 30 for the Choice City Soccer Fest.
Schedules for the CCSF are posted here
Summer Academy: ONLINE REGISTRATION
arsenal colorado new player orientation and tryout Registration
An orientation meeting (focused on U11 players) for all new players and their parents will be held Wednesday, May 20 at 6:30 pm at Fossil Ridge High School. Information regarding coaching philosophies, tryout procedures, level of parental and player commitment, and estimated costs will be discussed. Tryout Registration (U11 only) will be held following the meeting.
Tryout registration for U12-U18 players continues in the FCSC office until Friday, May 22 (during regular office hours). All players need to register by 5:00 on Friday in the office.
:: Details
U17 Boys gold team wins state cup championshp!
They have done it again! Congratulations to the U17 Boys Gold team for being crowned State Cup Champions! The boys defeated Pride Predators 3-1 to advance to the Far West Regionals in Boise! This is the 3rd State Championship for this group!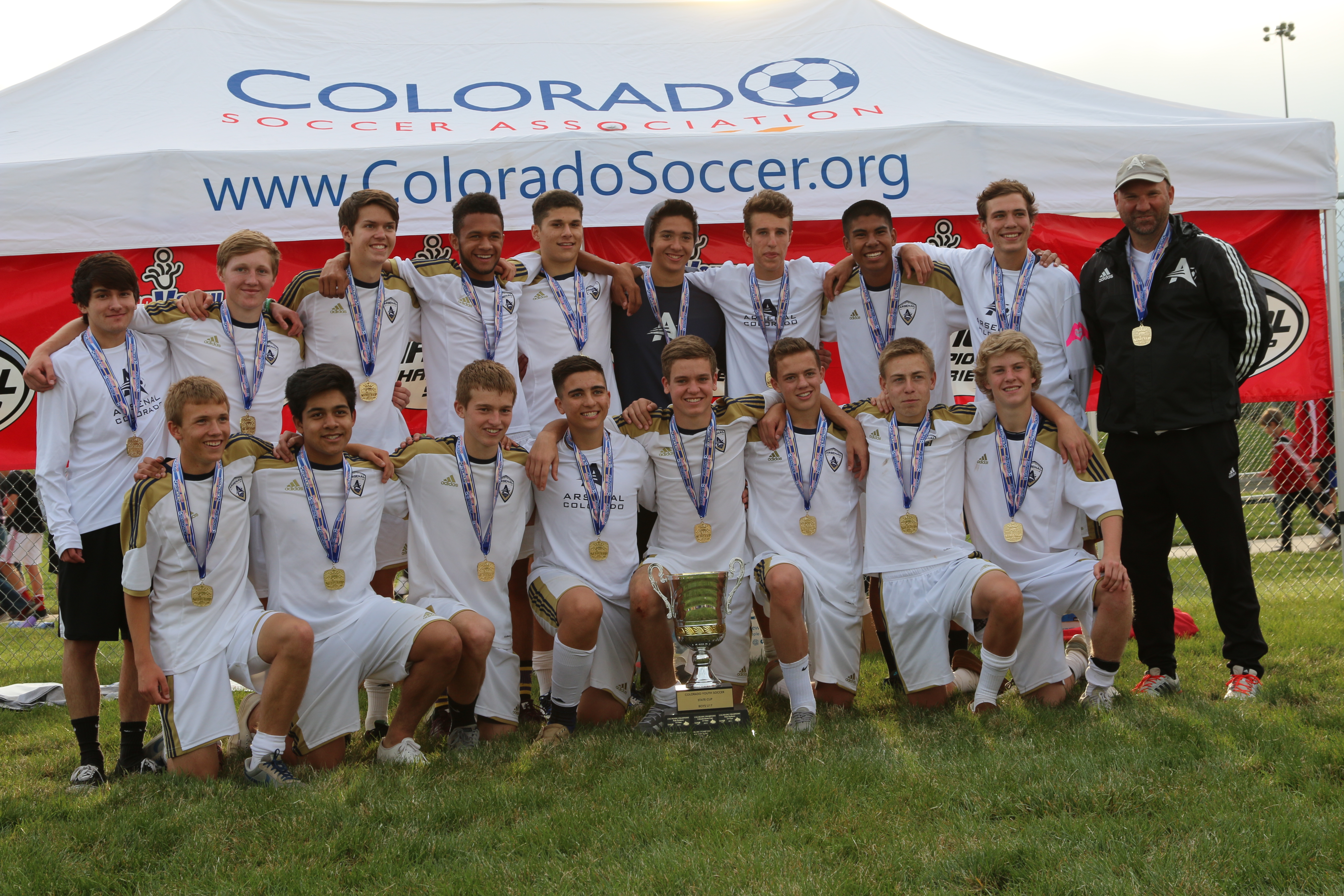 Pictures wanted
If you have pictures you would like posted in one of our photo Galleries please submit them to office@soccerfortcollins.org as attachments! We are always looking for more candid and action shots of our soccer players (recreational, competitive and adult).
VOLUNTEER COACHES NEEDED
The FCSC is a non-profit organization that relies on the use of volunteer coaches to help run our developmental (recreational) program. If you are interested in the rewards of coaching your child's team, please indicate your interest on your child's registration form. We have many resources to offer you to get you started! Or contact the office for more information at 970-226-4253 or...
:: Email us: office@soccerfortcollins.org