Office closed: July 15-July 22 for team formation
Recreational Space Available Registration begins July 23
in the office

Adult Coed Schedules are posted

Arsenal Cup Registration is OPEN DETAILS





2003 ACADEMY GIRLS PLAY IN NATIONAL CHAMPIONSHIPs!
Arsenal CO 2003 Academy Girls are preparing to compete in the upcoming USYS National Championships in Overland Park, KS July 23-28
The girls advanced to the National Finals following a successful run at Regionals where they went 5-1, defeating the State Champions from Montanta, Cal - North, Cal - South, and Washington with a goal differential of 10-4.
Preliminary rounds begin on Tuesday, July 23rd. Complete schedule for the girls is listed below:
| | | |
| --- | --- | --- |
| Tuesday, July 23 | 7:00 AM | vs. Lou Fusz (MO) |
| Wednesday, July 24 | 9:00 AM | vs. PSA National (NJ) |
| Thursday, July 25 | 11:00 AM | vs. San Diego (CA-S) |
Or stay updated on social media – Facebook, Instagram and Twitter –with live updates throughout the tournament!
Good luck to Coach Mina Delgado and the 03 Academy girls in this special event. We sure are proud of them, the only Colorado team (boys or girls) competing at Nationals.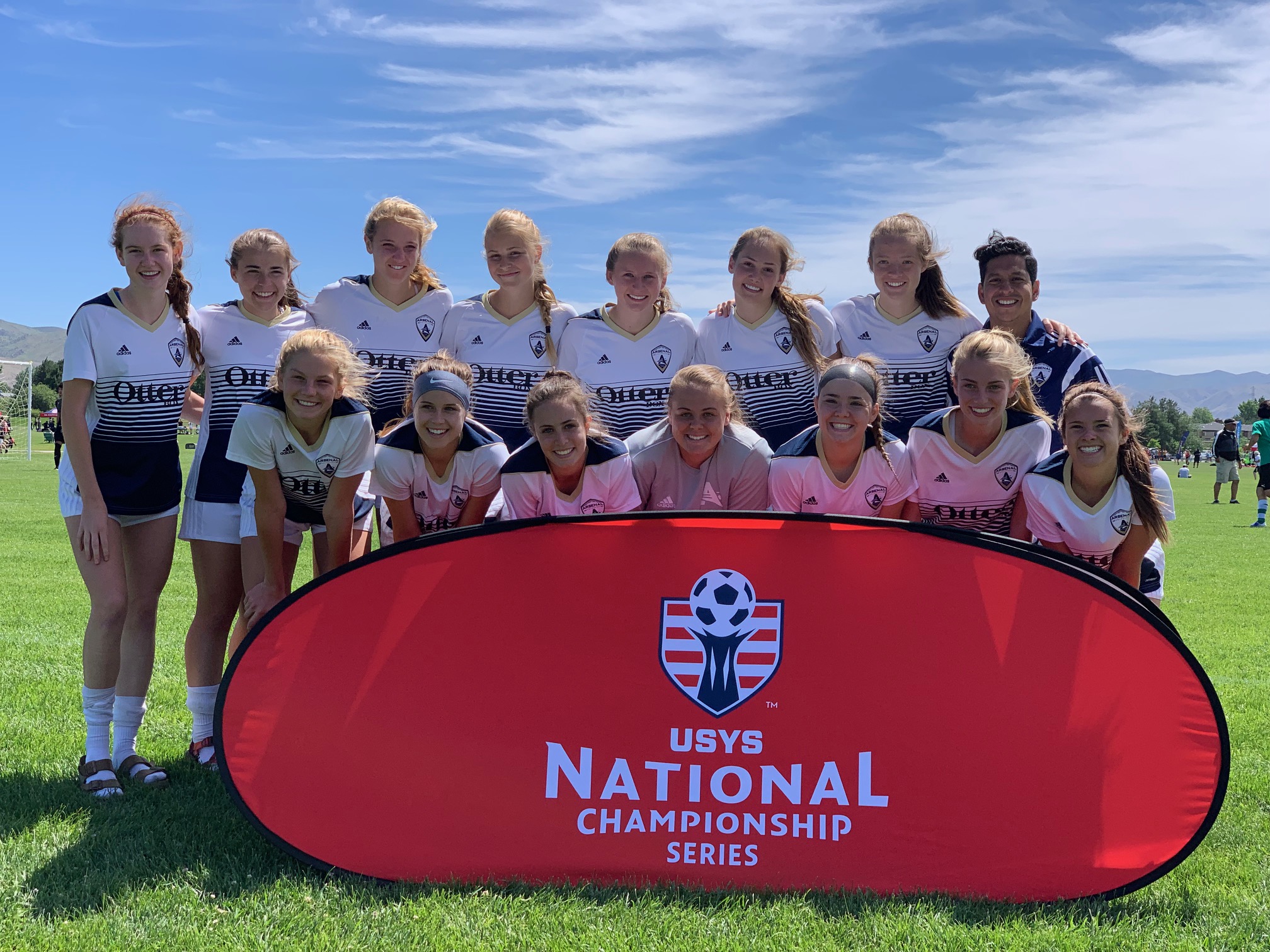 REGISTRATION NOW OPEN FOR:
:: Fall Youth Recreational
:: Mighty Kicks
:: Competitive
:: ECNL (boys only 07-01 Academy)
:: Summer Academies
:: Adult Coed
:: PDL (home and travel) - Contact the office (970-226-4253) if interested in PDL
ARSENAL ANNOUNCES 2019/2020 PDL COACHING STAFF (TRAVEL TEAMS)
As we are winding up the Spring season, Arsenal Colorado is excited to announce the Fall PDL coaching staff! Details
boys Ecnl for players 2007-2001
This spring Arsenal Colorado is completing our first year of participating in the ECNL Mountain Conference on the Boys side. The Elite Clubs National League (ECNL) is a US Club Soccer-sanctioned league founded in 2009 to enhance the developmental experience of youth soccer players in the United States through improving the competitive environment by the creation of a true national competitive league with multiple flights.
Beginning in the fall of 2019 Arsenal will support ECNL teams in the U13-U19 age groups. This is a platform for our highest level (Academy) teams. The Boys ECNL will include both regular season conference games and cross-conference events. Also, the qualifying teams from the Boys ECNL will advance to the post-season Elite National Premier League (ECNL) Playoffs.
The Birth Year Training (BYT) and tryout schedule are posted HERE.
Pictures wanted
If you have pictures you would like posted in one of our photo Galleries please submit them to office@soccerfortcollins.org as attachments! We are always looking for more candid and action shots of our soccer players (recreational, competitive and adult).
VOLUNTEER COACHES NEEDED
The FCSC is a non-profit organization that relies on the use of volunteer coaches to help run our developmental (recreational) program. If you are interested in the rewards of coaching your child's team, please indicate your interest on your child's registration form. We have many resources to offer you to get you started! Or contact the office for more information at 970-226-4253 or...
:: Email us: office@soccerfortcollins.org